| | |
| --- | --- |
| | Click for USGS data on river levels: |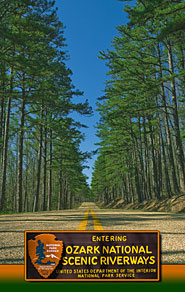 Floating Conditions, Weather and Forecast for Eminence, Missouri
August 17, 2016

Welcome to Shady Lane Cabins, Eminence MO, and the Ozark National Scenic Riverways. Our region offers an outdoor playground unlike any other. Eminence is the Canoe Capital of the World and our river outfitters offer traditional float trips in canoes, tubes, kayaks, and rafts, on the Current and Jacks Fork Rivers. They provide shuttle service and will pick you up in front of your cabin or the motel in the morning, take you on your float trip, then bring you back at the end of the day. Eminence is the Elk Capital of Missouri with elk viewing at nearby Peck Ranch. Other outdoor activities include ziplining on Missouri's first zipline, horseback riding, golfing, Round Spring Cave tour, hiking, backpacking, fishing, bicycling, motorcycling, and sightseeing. Eight restaurants and eateries offer a variety of foods, and local vendors will greet you with a smile. Do you have a tight budget this year? Our area offers a top-of-the-line outdoor vacation at affordable rates. The 4-lane project on US Highway 60 was completed in 2009, and we are happy to announce that the 4-lane project on US Highway 67 was completed in 2011. It is easier to get to Eminence than ever before!! St. Louisans can travel 150 miles of 4-lane highway, and only trek the last 12 miles on a 2-lane country road, State Route 19.

If you haven't been to Eminence in the past five or six years, you will be pleased to find several improvements and additions that will enhance your stay. AT&T cell phone service was added four or five years ago, so we have AT&T, US Cellular, and Verizon service. Missouri Department of Conservation built concrete canoe and boat ramps at the Old City Park, and there is public river access there - it is a popular swimming hole. There is a new sidewalk between lodging on the north end of town and our downtown business district. There are several new antique stores. We now have "the best Mexican Restaurant in a Rural Setting" (Outdoor Guide magazine), Dos Rios Mexican Grill. Do you have a hankering for a cold fresh lunch meat sandwich on a hot day? Rowden's Express opened in 2014 and offers them. Missouri's first zipline is just west of town. Eminence is the Elk Capital of Missouri and MDC has reintroduced wild elk at Peck Ranch. And last, but far from least, a new large Dollar General Store was opened in October 2013. Forgot your underwear or socks or toiletries? No worries, you don't have to drive 70 miles round trip to buy them, anymore.

The Jacks Fork and Current Rivers are in great floating condition.

Elk viewing. Governor Jay Nixon and MDC Director, Bob Ziehmer, visited Eminence in May 2013 to proclaim Eminence as the Elk Capital of Missouri.

FAQ - We strive to give you a good description of your rental, our office staff has 35+ years of experience, and we are pretty good at it. We host 6000 people per year, but a handful of folks show up every year and are disappointed to find out that they have 1) a unit with no kitchen, 2) a motel room instead of a cabin or vice-versa, and 3) walking access to the river, only. We have 27 units, and only five kitchens. If a kitchen is important to you, please verify that you have one. And, check your reservation confirmation when it arrives - it will spell out what type of unit you have rented. Your reservation confirmation will have a Shady Lane Cabins brochure with it, and it gives a basic description of your unit type. Also, our website has been rated at the top of area-wide "user-friendly" websites. Take a few minutes to check out our half-dozen different lodging options, and review your unit type when you get your reservation confirmation. Call us with any concerns. And yes, we only have walking access to the river. Our rates are a fraction of on-the-river rates. Just think of it this way, we pay you to walk to the river.

FAQ - Eminence is a resort town and resort lodging establishments require a deposit. Note that Shady Lane Cabins has a three-week cancellation policy. If you cancel up to and including three weeks beforehand, we will return your deposit minus a $10 handling charge per unit. However, if you cancel inside the three week timeframe prior to arrival, For Any Reason Whatsoever, your deposit will be forfeited. No Exceptions. On the flip side, if we cannot provide lodging due to equipment failure or what have you, we will return 100 percent of your deposit. I have been paying deposits for lodging, and hunting and fishing guides, for about 25 years (recently had a deposit with an outfitter in south Texas), made some cancellations here and there, and never thought to ask for my deposits back. It never occurred to me. We hope you feel the same way.

Please call us for availability. We are located about 150 yards north of the Jacks Fork River, and we have walking access to the river. Our rates reflect the fact that we are not on the banks of the river.

Check out our policies page to see if Shady Lane Cabins is the right place for you and your group. We have a handful of policies - no loud music anytime & music off at sunset, quiet hours 10 pm to 6 am, No Fireworks, and a handful of other rules - and they are strictly enforced. PLEASE leave your stereos and boomboxes at home - music, even at modest volumes, is our Number One complaint since all of us do not like, nor appreciate, the same types of music. Examples - We get complaints about Country & Western music, and we had a complaint about "disco music" a few years ago (hated disco music in the 70's, and still hates it). Call for suggestions of a few places nearby that tolerate a little more noise than we do.

There are lots of sight-seeing opportunities in the Eminence area, and we can keep you busy for several days at our large springs, historic mills, and natural wonders and sites. You'll want to come to Eminence, The Elk Capital of Missouri, to see elk at Peck Ranch. Peck Ranch is a wonderful place, and if you don't find the elk, you'll see deer, turkeys, and other wildlife. Recent visitors stated that they saw more wildlife on the driving tour at Peck Ranch than they saw in Yellowstone National Park a few years ago. And, we'll be happy to give you directions to our wild horse bands and bald eagles.

Our rivers are in great condition. Don't miss your chance to canoe, kayak, tube, or raft our crystal clear, cold-flowing rivers this Fall !!! Please check our real-time river levels on this page or on the river levels page for current conditions. If you don't want to get into the water, we can keep you busy for days sightseeing the half-dozen large springs, historic Alley Spring Grist Mill, and the countryside around Eminence and Shannon County. With some luck, you may be able to find our wild horses, bald eagles, and ELK.

The float trip from Alley Spring to Two Rivers is the most popular option on the Jacks Fork River. There are a couple of challenging chutes to navigate on the Alley Spring to Eminence section of the river. The Jacks Fork is in great floating condition.

Many put-in and take-out spots on the Current River make great float trips. Visit with your favorite canoe outfitter for advice. The Current is wider and slower than the Jacks Fork and is less challenging to float. You'll find many scenic and unique offerings along the Current - caves, bluffs, long gravel bars, and wildlife. The middle reaches of the Current River are running at great flow rates.

Winter 2015/16 - We've gone back to work on every unit. We painted All interiors this winter, we replaced 23 beds, we installed heavier doors and beefed up the fire alarm system in the motel building, and we now have flat screen TVs in the cabins. We hope to replace some of our carpets and furniture next winter.

Our 2003/04 major project list was completed and the repairs and upgrades included - we stripped and sealed all cedar cabin exteriors. Removed all the old porch carpets from every cabin. Painted all interiors - Story's Creek Manor, cabins and motel. Replaced a few indoor carpets in the office, Story's Creek Manor, and in three small cabins. Added windows to four motel rooms and they look great! Now, we have only two interior motel rooms without windows. And, we added two 50 amp RV hook-ups.

In the winter of 2004/2005, we continued our remodel and upgrade of Shady Lane. We replaced all of the older beds on the place and we upgraded to queen size beds, bedspreads, and bedding in the small and large cabins. We put new full-size beds in the motel (not enough room for queen beds). New end tables and headboards in the cabins are rustic, hand-built log furniture. We replaced the swivel rockers with new recliners in the large cabins. We added city water and sewer to our Story's Creek Manor property. For security, we replaced every old entry door lock on the place, we added swivel door guards in the cabins, and we changed our numbering system to the 100 series in the motel to diffentiate between the motel and our cabins. For the first time in it's twelve years of existence, we had a professional cleaning service clean all of our carpets. Also, we hired a professional exterminator to provide monthly insect service.

We replaced all remaining carpeting during the winter of 2005/06, other than three small cabins and Story's Creek Manor which were replaced two years ago. We bought new recliners for the small cabins. We placed fresh gravel on all driveways and parking areas. We improved soundproofing in the motel with solid doors. And, we added deadbolt security locks in the motel.

A severe windstorm damaged every roof on the property in September 2006. We completed two projects in the winter of 2006/07 - We replaced and upgraded roofs with green metal roofing. And, the windstorm destoyed much of the horse pasture fence, so we removed it and are now mowing and manicuring the pasture into a large lawn.

Winter 2007/08 - Jeanie built a drive-through coffee house at the end of our drive. Watch for Captain Jack's, Jacks Fork River Coffee Company in the Summer of 2008. She is offering espressos, lattes, cappucinos, fine coffees, lemonade and tea. She has fresh-baked cinnamon rolls and scones in the morning hours. We replaced landscaping and retaining walls between the large cabins in the winter of 2007/08, and we stripped and stained our small cabins. We installed eight new heating and cooling units. Last, but not least, we installed WiFi and DSL, and although we are trying to expand the range to all of our cabins, we only have sporadic service in them. If you need service, you can depend on our Wi-Fi Zone in our office and lobby.

We stripped and stained the large cabins in the winter of 2008/09. We replaced three beds in Story's Creek Manor. We had our carpets professionally cleaned, and we repaired and freshened-up every unit.

We tackled our 2009/10 wintertime projects early. We finished our landscaping project around the large cabins by replacing rotting railroad tie steps and retaining walls. We replaced TVs in the motel with flat screens, and replaced the last ten older through-the-wall heat & air conditioners where needed. Per new state lodging code, we hardwired smoke detectors in all of our cabins. We removed the shrubs in front of the motel & office building and replaced them with flowers and ornamental grasses. We replaced a dozen bed frames and one bed. Of course, we freshened up drywall, paint and amenities in every unit.

Finally, 2015 has been a good year for us, and we're going back to work on our properties. We've changed-out the doors in the motel and are beefing up our fire alarm system in the motel. We will be replacing a few beds and some furniture, and we will put flat screen TVs in cabins. Depending upon the timing and how season breaks in 2016, we hope to paint interiors and replace some carpets before season. If not, it will be our highest priority for Fall 2016.

We're working hard to earn and keep your business.

A couple of notes from comment cards, and direct comments from our guests, are worth a short discussion - the three most common concerns. A common concern is that we do not have phones in our rooms. None of the large resorts have room phones in Eminence. If you intend to get away from it all - Eminence is the place to be. CenturyTel, our local phone carrier, offered to put phones in our rooms for $20,000 - whether we wanted to hook-up all of our rooms, or just a few of them. We will not consider the addition of room phones until CenturyTel rethinks their position on phone line installation costs. And, a number of comment cards suggested that we add microwaves in the small cabins. We couldn't agree more, but our insurance carrier disagrees. Microwaves are the Number One cause of home fires, and they do not want any additional microwaves on our property. Cost is not a factor in our decision and we have thought long and hard on this subject. We do not plan to add microwaves in the small cabins in the near future. We have a microwave in the office and it is for our guests' convenience. The 2016 season will be our 10th season with light housekeeping. Light housekeeping (in-season, only) includes taking out the trash and replacing towels and supplies, daily. We do not make beds on a daily basis, nor do we vacuum every day. If you have a longer stay, we change sheets and thoroughly clean your unit every three or four days, depending upon the length of your stay. If you require additional services, simply inquire at the office. Why light housekeeping instead of full service?? A significant percentage of guests do not want us to move their belongings around. There are large groups of people in most units in peak season, and our housekeepers cannot make beds, nor vacuum without moving a mountain of luggage and gear.

By the way, most of our off-season work is accomplished with deposit monies. Deposits are important to you, and us, in three ways - they allow us to complete major repair, maintenance, and dozens of improvement projects in the wintertime, and they show good faith that you will arrive. Most importantly, your deposit binds us to provide lodging for you upon arrival. If you find that we made an error and we do not have lodging for you upon arrival (only once in the past ten years), we will find equal/nicer lodging and we will pay the difference.

For our birdwatching guests, and to provide a natural defense from insects, we now have two complete purple martin gourd poles, six bluebird houses, four wren nest boxes, two barn swallow nesting shelves, one robin nesting shelf, two dove nesting platforms, and we have four bat houses on the shed at our home (one bat eats as many as 600 mosquitoes per night - a great benefit to our guests and others).

We planted some tree saplings, flowering trees and bushes, and ornamentals. The ornamentals and flowering trees will add a little splash of color in the Springtime and Summer in a few years, and some White Pine saplings and a Magnolia tree will remain green in the wintertime which will provide contrast to the brown and gray oaks and hickories on the property.

We want you to enjoy our improvements and upgrades at Shady Lane, and we hope you will stop by and check us out in 2016!!!